Meet the Pallet Parka
A New Solution for Cold and Chilled Chain Shipping - Patent Pending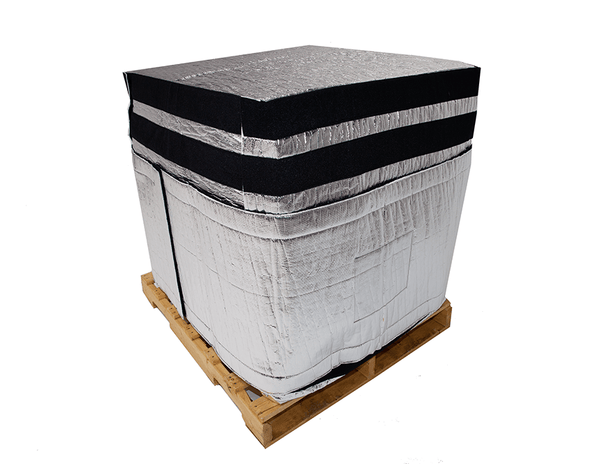 Insulate

Temperature controlled to shelter your product from heat or freeze damage throughout transit.

Protect

Fastened with over 700 sq inches of velcro connections to safely secure your products through domestic and international travel.

Adjust

Designed to accommodate a multitude of freight heights ranging from 24 inches to 45 inches tall. (up to 70" with XL side)

Reuse

Constructed with four modular pieces that can be folded for return parcel shipping and reused for multiple shipments.
Your New Solution for Cold Chain
Pallet Parka's patent pending innovative temperature controlled engineering protects your goods from getting too hot or too cold by shielding convective and radiant temperature transfer.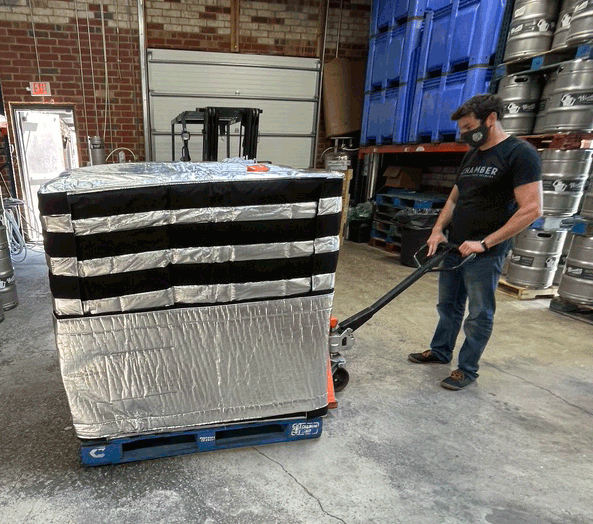 Adjust it and Reuse it.
Pallet Parka's patent pending four-piece modular design accommodates a multitude of freight heights and provides 6 sides of protection. After it's been deployed, fold it up, ship it home for a use another time. Increasing your ROI and protecting our planet.
Testimonials
These things rock! We are a beer distributor and have used them for multiple shipments. We had one shipment in transit for 6 days over the July 4th weekend and it arrived cold! The latest shipment we had shipped on Thursday and arrived Monday afternoon and the beer was so cold we could have drank it! The customer service is awesome. Couldn't recommend this product enough to give you some piece of mind during these crazy times!
"Pallet Parka is a gamechanger - revolutionary, statistically proven, results-measurable solution; and delivers above and beyond the most stringent requirements of every brewery we represent in Japan."
The Pallet Parka allows us to ship to places within 2 days of our brewery, even during warm months, with little increase in beer temp. We stack 70 cases of 16 oz cans with solid wrapping inside and outside the parka,. This has saved our partners and us considerable shipping costs. Highly recommend!
"The hops that were delivered using the Pallet Parka are some of the best we've ever smelled."
"The Pallet Parka addresses a pressing need in the high-quality beverage alcohol shipping scene by allowing you to take advantage of periods of cool weather which allow for shipping of wine, while protecting the contents from temperature spikes that may occur in transit (or while being unloaded)."